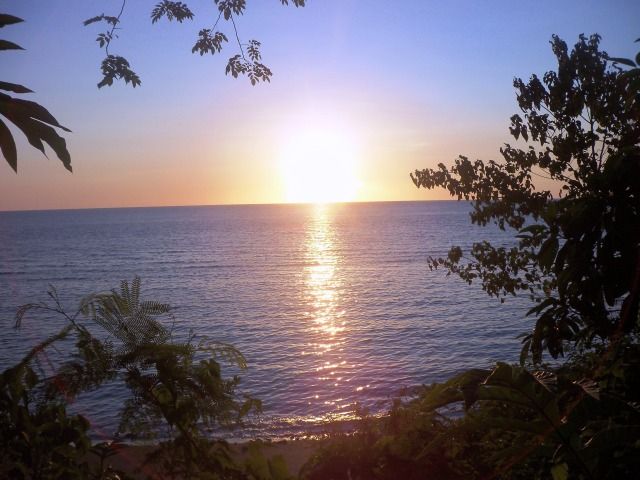 I remember when we visited a friend at their hometown, we passed through the highway when I saw these captivating view of the sunset in the sea. I immediately told my hubby who was driving at that time to stop by so I could take a shot of these nice view. I'm actually not expert in taking good photographs but I know that beautiful scenery like this is worth to be taken a shot with.
I do believe that a great photo is worth a thousand words and I know that in creating a stunningly beautiful photo, it's simple with an eye for the exceptional and a lot of trial and error. I have learned from my friend who is a professional photographer that when you capture a great photo, you need to know your camera first. You learn how to use the special features, the flash and the focus. He said that you just have to shoot what you love.
Photos are meant to be enjoyed. You take pictures of sights you love such as people, running brooks, flowers, landscapes or wildlife. You aim for a candid when shooting people and take lots of pictures specially with digital cameras just like what I am using when I took a shot of this sunset view. A good setting also work best for different situations. Much of photography that I have learned is all about taking a lot of pictures and learning from trial and error.
scrolling="no" frameborder="0″ style="border:none; overflow:hidden; width:100px; height:27px;" allowTransparency="true">