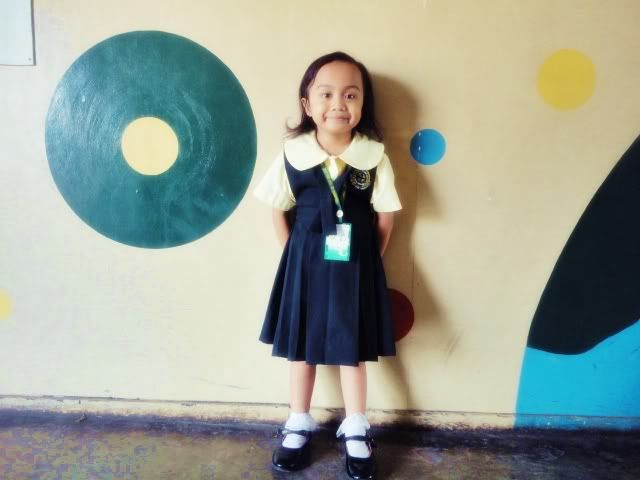 It's been a month since my daughter started schooling in kindergarten 2 and so far so good she's been doing good in school. This is actually her first time in attending classes since she did not went studying in nursery 1, 2 and kinder 1 as well. She was immediately accelerated to kinder 2 because the school based her age. She will turn 5 years old next week and part of the K-12 program is the child must be in grade 1 when he/she will turn 6 years old.
I am happy and proud of my daughter because she always got excellent stars in their activity and quizzes. She's very good in coloring and drawing, identifying shapes and colors and many others. As of now Ive been trying to let her learn how to read and write the basic alphabet letters and numbers.
I thanked her teacher for being so helpful on her kindergarten pupils. She noticed that most of her pupils are having some problem regarding reading and writing so she did a free remedial class for 30 minutes on the selected pupils to help promote reading and writing readiness. I am so thankful for this opportunity because it will help my daughter how to read and write efficiently.
scrolling="no" frameborder="0″ style="border:none; overflow:hidden; width:100px; height:27px;" allowTransparency="true">